About
Hi, I'm Josh. I'm a software engineer, church planter, and blogger with a passion for helping people do their life well.
I'm 38 years old and I live in Kansas City, MO with my wife Gina and our 7 kids – Adia, Ezra, Judah, India, Elijah, Zeah, and Mika.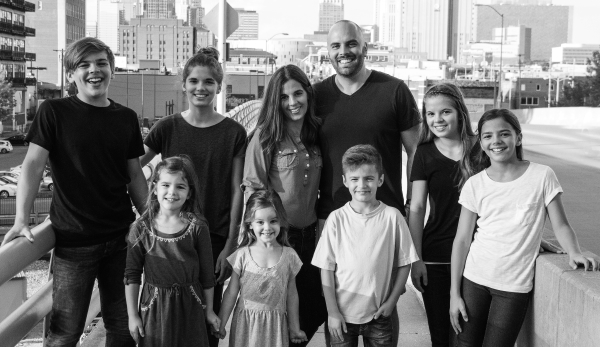 To pay the bills, I'm a short term rental host thru Airbnb and a part time software engineer for a company called Rhodes Group. As I stated earlier, I'm also a church planter and we're currently in our 7th year of our second church plant called Bellicose Church.
The primary purpose of this blog is to help people to do their life well, or as the bible puts it to "reign in life" Rom 5:17. Using a mix of written word, video, and audio, I focus on the topics of Manhood, Family, Church, and Life.
I hate wasting my time with mediocre content as much as you do, so I do my best to publish content that's worth your time.
To get a feel for the kind of posts I publish, you can check out the most popular and trending, the complete list of every post, or some samples in each main category below:
Manhood
Family
Church
Life
If you like what you see and you'd like my posts sent to your email every time I publish something new, then enter your email address below:
Preaching Podcast
Anytime I preach at my church or anywhere else, I add it to my iTunes podcast.  I usually preach two thirds of the Sundays in a year.
Click here to subscribe to my preaching podcast.
Technical Details
This is a self-hosted WordPress blog, hosted by BlueHost, using the Tribe Theme.
Here is my Permissions Policy and my Comments Policy. Contact me if you have any questions.