Dealing With The Problem Of Men [VIDEO]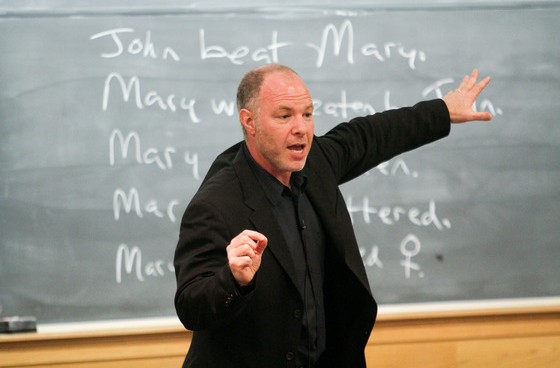 The following is a 19 minute video of Jackson Katz, Ph.D speaking at TEDxFiDiWomen.  The talk is entitled "Violence & Silence".  He does a great job fighting for women and children as a man in his talk.  He addresses the real problem with violence in this country: men.
You can watch the video below and then I add a few thoughts at the end of this post.
If you are viewing this post outside of a browser and you can't see the video, click here to view it in your browser.
I want to comment on the following three points he brought up.
1) Men Are The Problem
Men are the problem.  As John Bryson said, "Gender is the single biggest predictor of crime."  The vast majority of violent crimes are committed by males.
Men are the ones abusing children.  Men are the ones raping women.  Men are the ones beating women and children.  It's men.
In order to fix the problem we need to focus on the cause of the problem: men.  And the answer isn't to write off men.  The answer isn't independence from men.  The answer is healthy, biblically masculine men.
Men need to know the truth from God about what it looks like to be a man and to act like a man. Then they need to act on it.  They need to be men and they need to act like men. (1 Cor 16:13)
If we change the men, we'll change the world.
Do you know what it looks like to be a man?  Are you being and acting like a man?
2) Men Need To Confront Other Men
In the video he speaks of the silent bystander who laughs at the inappropriate joke, or acts like he didn't hear what he heard, rather than confronting the other male.
Men need to be confronted.  Honestly, most men love to be challenged, but unfortunately very few are.  It takes courage to confront another man.
I love the quote he brought up from Martin Luther King Jr.:
In the end, we will remember not the words of our enemies, but the silence of our friends.
I believe there are a lot of men who would love to be the men that they know they should be, but they don't know how or don't have the courage to do so.  They are waiting for a man to challenge them. Will you be that man?
3) Men Need To Lead Other Men Well
I agree with Jackson, that this is primarily a leadership issue.  Where are the fathers, mentors, coaches, teachers, and other leaders challenging men to be men and teaching them how to do it? Where are the leaders who are teaching men how to treat women, how to be married, how to be single, how to love a wife, how to treat women and children?
What's keeping you from being a leader to men?
About Josh Christophersen
Josh is a software engineer, church planter, and blogger with a passion for helping people do their life well. He lives in KC with his wife and 7 kids.