How To Legally Get Healthcare Paid For As A Christian Without Insurance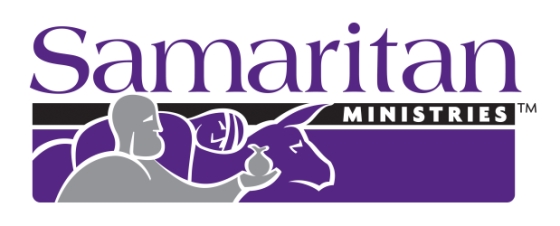 My family and I have been members of Samaritan Ministries since 2009. Samaritan Ministries is more than 200,000* Christian members sharing more than $20 million* per month directly, one household to another, to meet each other's health care needs. It's based on the bible's command in Galatians 6:2 to "bear one another's burdens."
It's not insurance. It's health sharing.
Every month, I send a check directly to another Christian with health care bills. I don't send it to a middle man. I send it directly to another Christian in need.
It was pretty awesome to submit a bill for the birth of our baby, and then to watch as 20-30 checks from Christians I've never met started arriving in my mailbox with notes congratulating us, telling us that they were praying for us. It's been amazing to see all my cancer bills paid for by Christians I don't know who are praying for me and sending cards and letters.
Here's how the Need Process works:
Samaritan Ministries publishes a monthly newsletter mailing that reports the total Shares and Needs and includes an individualized Share Notice for each member household. The Share Notice tells each household how to pray for a specific member with a Need and what his address is, so the Share can be sent to him. Typically less than 10 percent of the members have a Need in a given month and are receiving Shares.

When a member has a health care "Need" he receives health care treatment from a provider of his choice, collects the bills, and sends them to Samaritan Ministries. Samaritan Ministries verifies that the Need meets the Guidelines. Then, in the monthly newsletter mailing, Samaritan Ministries directs some members to send their Shares to the member with the Need. The member with the need receives the shares to pay his health care bills.
Here's the breakdown of the membership costs*:
Membership Type
26 or Older


Monthly Share

25 or Younger
Monthly Share
One person
$220
$180
Two person family
$440
$360
Three or more person family
$495
$445
Single parent family
$305
$255
Even though Samaritan Ministries is not insurance, it still satisfies the Federal health care law's (Affordable Care Act) requirement that you have insurance or pay a penalty-tax. Thankfully you don't have to violate your faith by purchasing health insurance from a company that pays for abortions and other unbiblical medical practices.
I love being a member of Samaritan Ministries. Being able to share medical needs with fellow believers is a privilege and an honor.
Check out the video below or the Samaritan Ministries website for more information.

* As of January 2017
About Josh Christophersen
Josh is a software engineer, church planter, and blogger with a passion for helping people do their life well. He lives in KC with his wife and 7 kids.