A Simple Travel Packing List So You Won't Forget Anything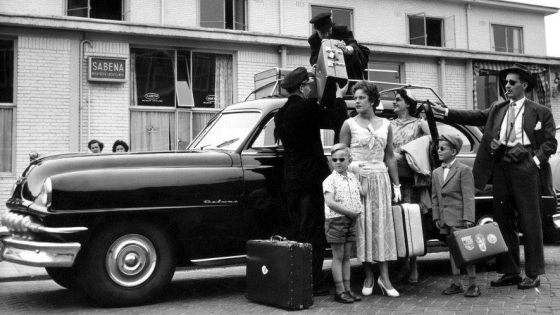 This is a packing list I've been using and tweaking for about twenty years. I love it because when I use it I don't forget anything and it takes away the need to rack my brain trying to figure out if I'm missing anything. If I follow the list I can leave confident that I have everything I need.
Clothes
Socks
Underwear
Shirts
Pants & Shorts
Dress Clothes
Swimming Suits
Pajamas
Jackets
Sweatshirts
Hats
Belts
Shoes
Sandals/Crocs
Toiletries
Soap
Shampoo
Deodorant
Toothbrush
Toothpaste
Shaving Cream
Shaver
Sunscreen
Lotion
Glasses
Contacts
Extra Contacts
Contact Solution
Face Cleaner
Chapstick
Powder
Makeup
Ibuprofen/Tylenol
Medication
Hand Wipes
Birth Control
Feminine Hygiene Products
Insect Repellant
Towels
Wash Cloths
To Do List
Get Cash
Buy Snacks/Beverages
Check Fluids
Get Gas
Empty Garbages
Water Plants
Buy/Organize Music
Check Fridge
Get Ice
Turn Down Heat/AC
Miscellaneous
Bible
Books
Pen/Pencil
Maps
Hotel Info
Wallets
Money
Toll Money
Extra Car Key
Sunglasses
Watch
Jewelry
Pocket Knife
Pillows
Blankets
Laundry Bag
Fan
Jumper Cables
Umbrella
Food & Water
Snacks
Soda
Water
Water Bottles
Ice Packs
Coolers
Vitamins
Recreation
Golf Discs
Golf Clubs
Beach Stuff
Beach Towels
Floatation Devices
Life Jackets
Fishing Poles
Games
Kids Stuff
Diapers
Wipes
Extra Nuks
Pack N' Play
Blankets
Eating Chairs
Bottles
Nursing Pump
Books & Toys
Stroller
Bug Net
Hair Stuff
Monitor
Bassinet
Swing
Night Light
Bibs
Walker
Electronics
Camera
Camera USB
Camera Charger
iPod
iPod Charger
Headphones
Hands Free Headset
Headset USB
Headset Charger
Computer/Tablet
Computer/Tablet Power Cord
Computer Mouse
Cell Phone
Cell Phone Charger
Cell Phone USB
Cell Phone Bluetooth
Car Outlet Adapter
Flashlights
Travel Alarm
DVDs
Portable DVD Player
What am I missing?
(Image Credit: National Archief)
About Josh Christophersen
Josh is a software engineer, church planter, and blogger with a passion for helping people do their life well. He lives in KC with his wife and 7 kids.